Bathtub Refinishing, Fiberglass Repairs, and More
Serving St. Charles and the surrounding Chicago areas, Fox Valley Bathtub Refinishing is a family-owned and operated business that provides professional refinishing services by a father son team. With minimal mess and at a fraction of the cost of replacement, we can completely transform your bathtub, sink, countertop, and more. To get started today, call us at (847) 650-6271 and request a free quote.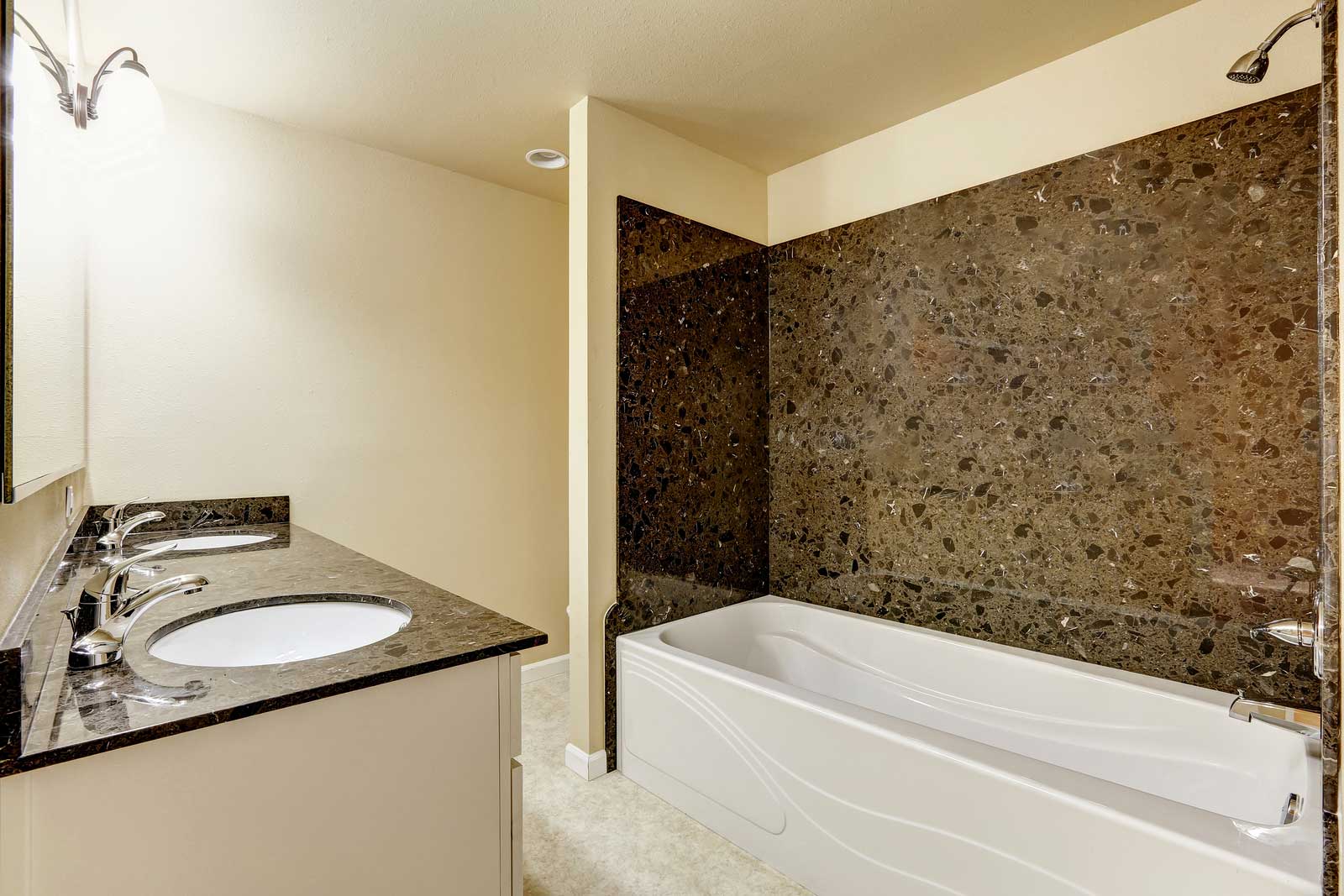 High Quality Refinishing and Repair Services
As skilled technicians, we use our proven adhesion process for all of our refinishing services. This process is unique to the industry and creates a finish of the highest quality, both in beauty and durability. We can refinish surfaces quickly, minimizing inconvenience for our customers. At Fox Valley, we offer a variety of restoration services, including the following:
Request Quote
Why Replace When You Can Refinish?
Replacing a bathtub, sink, countertop or similar fixture of your home can quickly turn into a major endeavor, and possibly an expensive one. Here are some reasons you might want to consider refinishing.
Refinishing creates less of a mess than replacement. Our crew can be in and out in the same day, and you'll be using your tub, sink, etc. by tomorrow.
Cost. Need we say more? The cost to refinish is normally 75-85% lower than replacement.
Depending upon how long you plan to live in your current home, refinishing may have a much better return on your investment than replacing.
If making eco-friendly choices is a priority to you, refinishing is a great option. It greatly reduces waste, and still provides you with an excellent finished product.
Eco-Friendly Refinishing
Fox Valley takes pride in utilizing safe, durable, and green refinishing products for our customers. Unlike some companies that use harsh chemicals, we use only eco-friendly products with low VOCs, and we're very conscious of overspray. We also promote refinishing because we believe it's a more economically responsible choice than buying new. Our commitment to green products protects our customers without increasing the cost.
Our green coatings meet the U.S. EPA standards for VOCs, making them safe for use at your home or business. Low VOCs reduce or eliminate the chance of symptoms occurring such as eye, nose, and throat irritation, headaches, nausea, and more.
Choosing to repair and refinish rather than replace means that you're basically recycling your tub or sink instead of throwing it in the trash.
Request Quote
Experienced & Trusted
Located in St. Charles, Fox Valley stands by its work that includes a warranty to give our customers peace of mind. We use a safe, proven, eco-friendly refinishing process. Contact Fox Valley at (847) 650-6271 to request a free quote and see the difference we can make.