Bathtub Refinishing
Throughout the years, bathtubs can become damaged or lose their shine due to regular daily use. If your bathtub is looking drab or damaged, we can have it looking brand new with our professional reglazing services! Fox Valley Bathtub Refinishing reglazes tubs of almost any material. Not only is our process eco-friendly, but it is also economical and efficient, allowing you to use your tub the very next day. Located in St. Charles, we serve the entire greater Chicago area. Call the professionals at (847) 650-6271 or request a free quote online now.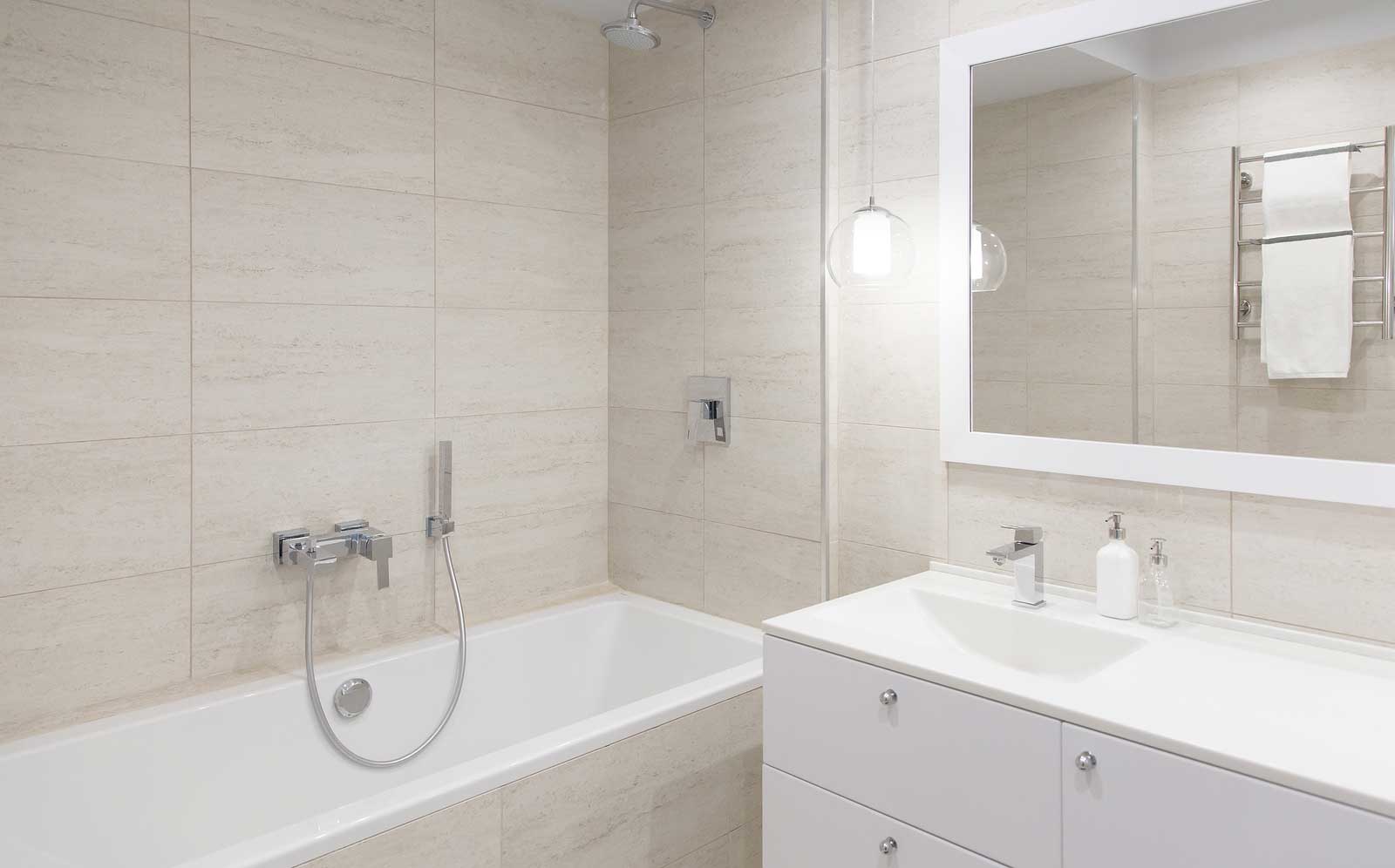 Types and Surfaces We Refinish
Bathtub refinishing is economical, costing 75-85% less than an entire tub replacement. Refinished tubs look brand new without the high price tag of purchasing and installing a new unit. We refinish the following bathtub surfaces:
Porcelain
Cast iron
Steel
Cultured marble
Fiberglass
Acrylic
Fox Valley refinishes a variety of tub types, including:
Whirlpools
Tubs and surround units
The Fox Valley Difference
Unlike many tub refinishing companies, Fox Valley uses eco-friendly products with lower volatile organic compounds (VOCs), protecting our customers from harmful chemicals known to cause respiratory irritation. Our refinishing process uses a unique and proven tub reglazing system that lasts. We're so confident in our process that we offer a warranty.
In addition to in-home refinishing services, we also allow customers to bring tubs, sinks, and more to our shop to be restored. Our trained and experienced staff is equipped to handle all types of repairs and restorations, including antiques. Fox Valley also has a variety of refinished pieces for sale that can be purchased and taken home for installation.
Request Quote
Add an Anti-Slip Coating
Every tub refinish includes the option to add an anti-slip coating to the floor of the tub or shower. It's a cost-effective way to make your tub safer.
Tub Refinishing & More
Bathtub refinishing is an economical, eco-friendly way to update your bathroom and achieve a beautiful new look. At Fox Valley, we serve Aurora, Naperville, Sycamore, and other nearby Chicago areas.
In addition to tub reglazing, we also offer countertop, sink, shower, and tile refinishing, as well as bathtub & shower repairs, fiberglass tub repairs, pool step repair, and bathtub conversions. To find out more and request a free quote, call (847) 650-6271.