As the premier bathtub and bathroom refinishing experts serving St. Charles and surrounding areas, Fox Valley Bathtub Refinishing gets a lot of questions about DIY projects. Do your homework, and consult with the experts when a job is out of your wheelhouse. When it comes to bathtub refinishing, we strongly discourage using DIY kits. Let us tackle this job for minimal downtime and optimal results.
5 Steps to Conquering Your Home-Improvement Project
1. Identify the End Goal
Make a list of wants vs. needs, and solidify your project list.
2. Determine Your Budget
Based on the project list, you've compiled figures with material cost and labor. You've seen DIY kits for sale, and they seem too good to be true. This should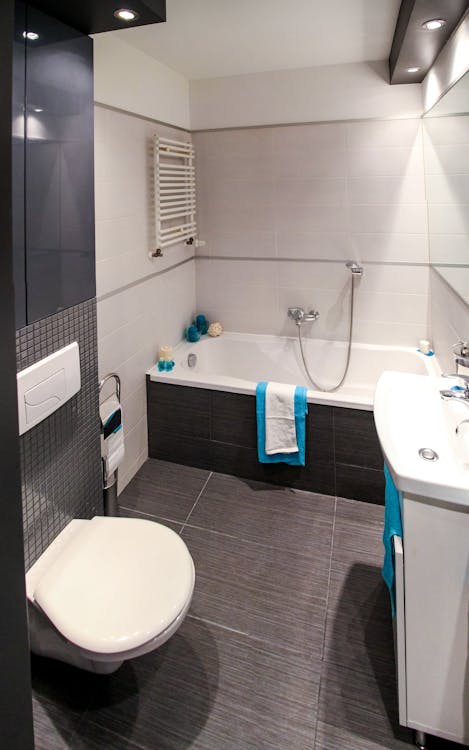 raise a red flag. We discourage these kits because they rarely produce desired end results.
3. Consider Time Constraints
Your time is precious. DIY home-improvement projects are great in theory and quickly unravel with the expense of materials, labor, and home routine disruption. Is this bathroom the primary one used in the household? DIY projects typically take much longer than those contracted out, so be sure you're comfortable with the downtime before you begin.
4. Know Your Limitations
Are you new to DIY home improvement projects? Do you have the necessary resources available to get the job done right the first time? If you're uncertain about these questions, you may reconsider the breadth of the project and scale back.
5. Find a Trusted Contractor
As with any project, you'll want to obtain quotes from 2-3 contractors and evaluate the cost-benefit of doing this yourself or hiring the project out. With the time saving and expertise guaranteed by our expert team, you'll skip the DIY project in favor of our family-owned and operated company. Our guaranteed customer satisfaction on bathtub, sink, countertop, shower, and tile refinishing projects make us the one-stop shop for bathroom improvement projects.
Contact the experts at Fox Valley Bath to turn your DIY into a professionally completed project. Visit us online to request a free quote, or call us at (847) 650-6271.
Hurwith, Jacob. "DIY Bathroom Remodel Planning." Web blog post. Improvenet. CraftJack, 25 Mar. 2016. Web. 10 Mar. 2018.